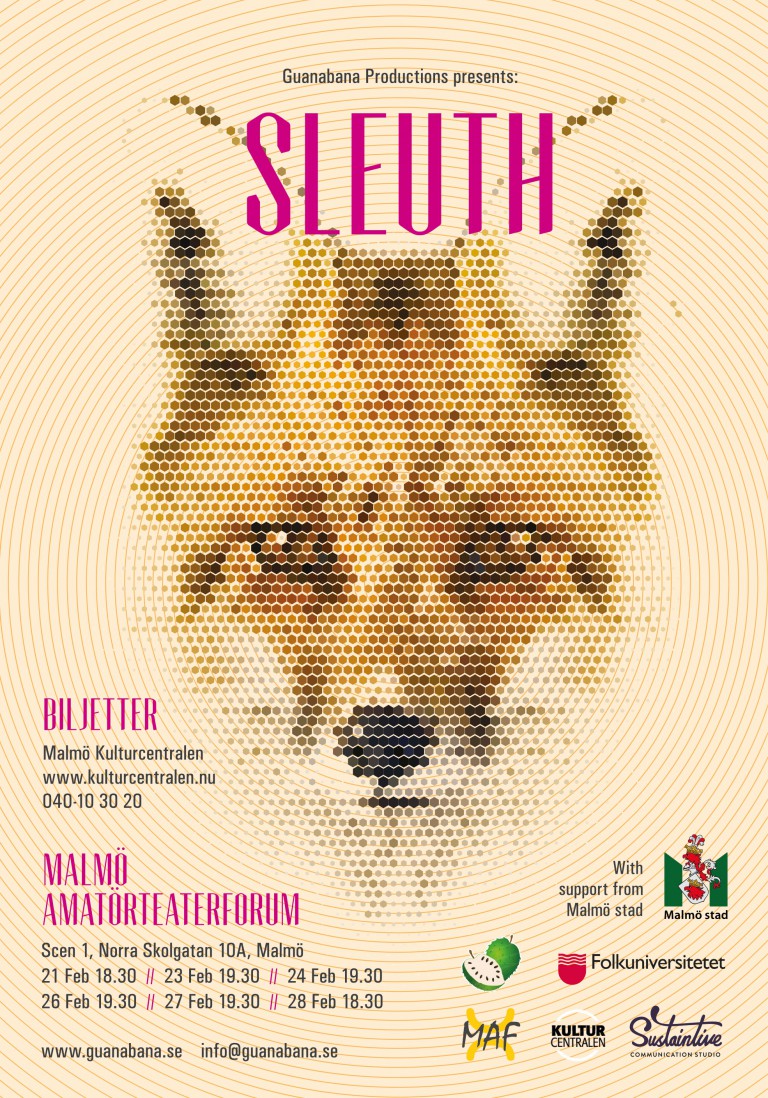 Sleuth
by Anthony Shaffer
A darkly humurous take on the crime genre that will make your head spin!
Game-playing murder-mystery writer Andrew Wyke has found out that his wife is leaving him for a simple travel agent. He invites his rival to his manor and the ensuing battle of wits has a potentially deadly outcome. As the audience soon finds out, there is no knowing where Wyke's imagination ends and reality begins.
Sleuth is a 1970 play written by Anthony Shaffer. The play is set in the Wiltshire manor house of Andrew Wyke, an immensely successful mystery writer. Wyke's home reflects his obsession with the inventions and deceptions of fiction and his fascination with games and game-playing. He lures his wife's lover, Mila Tindle, to the house and convinces him to stage a robbery of her jewellery, a proposal that sets off a chain of events that leaves the audience trying to decipher where Wyke's imagination ends and reality begins.
Director: Fraser MacLeod
Producer: Emeli Nilsson
Scenography, props: Larissa Kaplan
Costume, props: Sera Cederberg
Lights, sound, video: Dan Malm
Cast:
Andrew Wyke – Jesper Miikman
Mila Tindle, Doppler – Bettina Klingenheim
Premiere: Februray 21, 2015
With support from:
Malmö stad
Folkuniversitetet
MAF
Kulturcentralen
Sustainlive Communication Studio
This amateur production of "Sleuth" is presented by special arrangement with SAMUEL FRENCH, LTD.