We're hosting play readings for members to give everyone an opportunity to read a wide variety of different types of plays.
Sunday 28 / 7 – "Abigail's Party" by Mike Leigh
Sunday 11 / 8 – "The Fly" by Walter Wykes
Sunday 25 / 8 – TBD
Sunday 1 / 9 – TBD
Do you want to become a member? Contact info@guanabana.se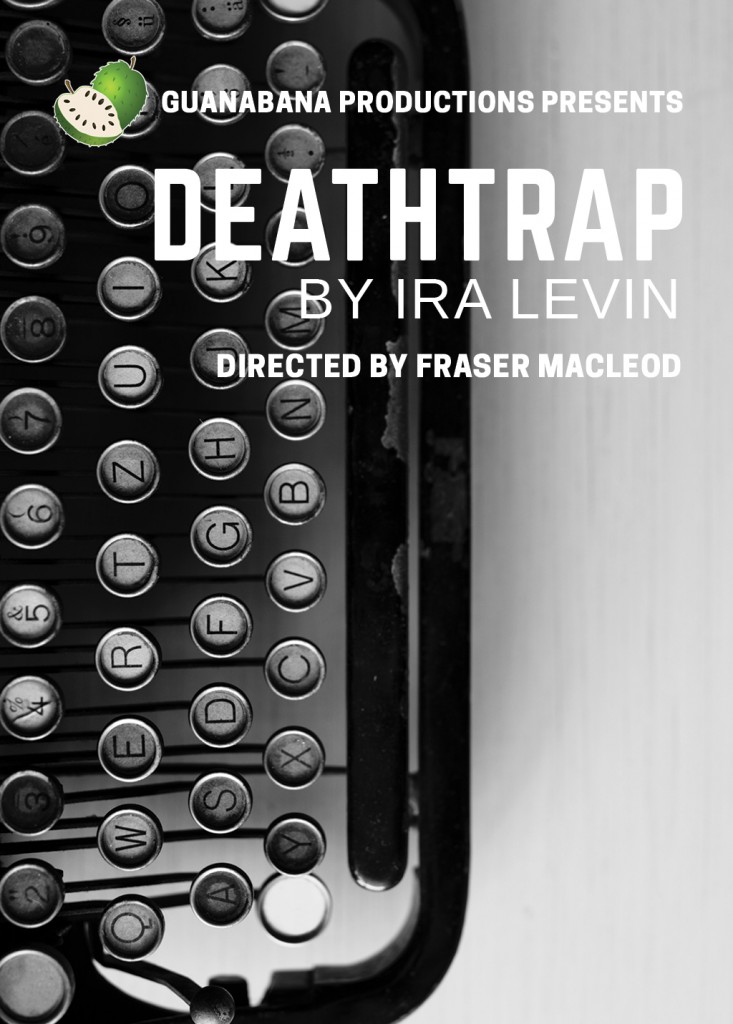 This play is performed with support from: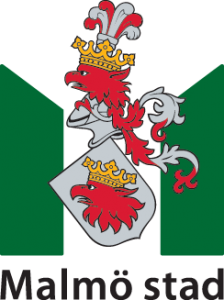 Deathtrap
by Ira Levin
Sidney is a playwright who has been starved of success for too long. Then, out of nowhere, a sure fire smash hit script lands in his lap. Deathtrap, written by the young Clifford, starts the cogs in Sidney's brain turning. What would happen if Clifford just disappeared…? We ask: how far are we willing to go for love, pride and success?
Full of twists and turns and dark humour, Deathtrap, by Ira Levin, was a huge Broadway success in 1978, and we at Guanabana Productions are delighted to bring it to Malmö
Tickets: www.kulturcentralen.nu
Recommended from age 15
Performances:
March 5 @ 18:30
March 7 @ 18:30
March 8 @ 19:00
March 9 @ 19:00
March 12 @ 18:30
March 14 @ 18:30
March 15 @ 19:00
Director: Fraser MacLeod
Producer: Emeli Nilsson
Costume:  Fredrika Lilius
Scenography & props: Hedvig Kynäs
Set & props: Björn Almqvist
Stage Manager, Lights, Sound, Props:  Dan Malm
Marketing: Emilia Nilsson, Magdalena Collin
Make-up: Emma Gould
Cast:
Sidney – Brian Cloughley
Myra – Emma Gould
Clifford – Sam Ebadeh
Helga – Inna Syzonenko
Porter – Richard Pates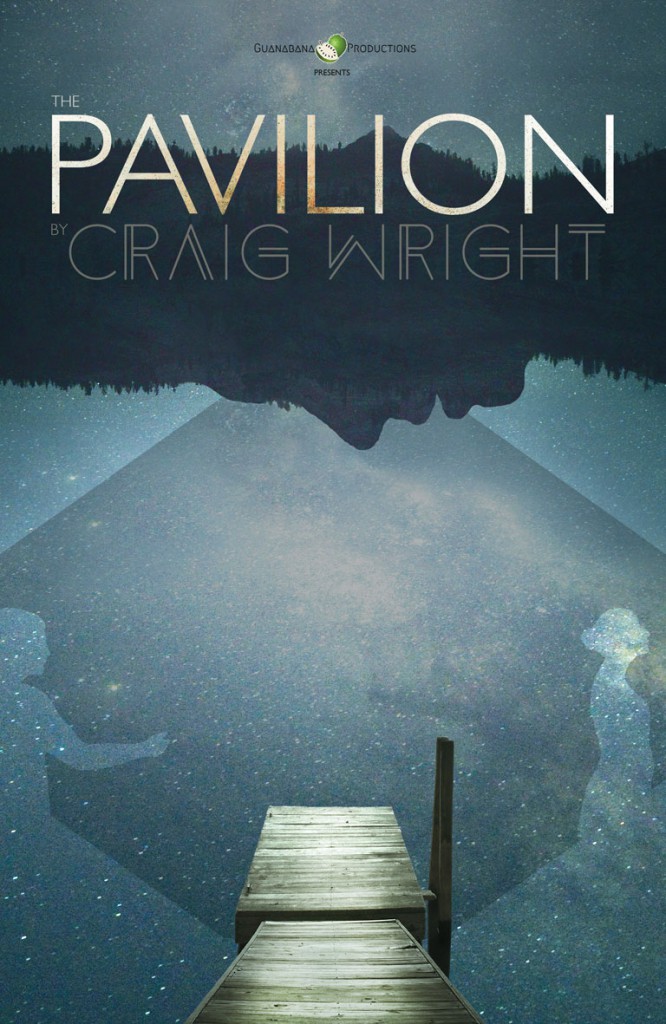 The Pavilion by Craig Wright
The Pavilion by Craig Wright is a play about time, forgiveness and the ability, or inability, for people to change. It's a play that begins with the creation of the universe and ends with a rebirth for two people: a new start of a new universe, or a new beginning in an old one.
Varför ska jag lära mig det här?
by Paula Brante
We meet and follow three protagonists from daycare to middle age, and see how expectations and norms regarding gender affect them and steers their lives in different directions. With a large portion of humour and a brechtian approach this play wants to put you as a youth, parent or adult against the wall and ask you; What power do you have in yours and others lives, and what do you do with it?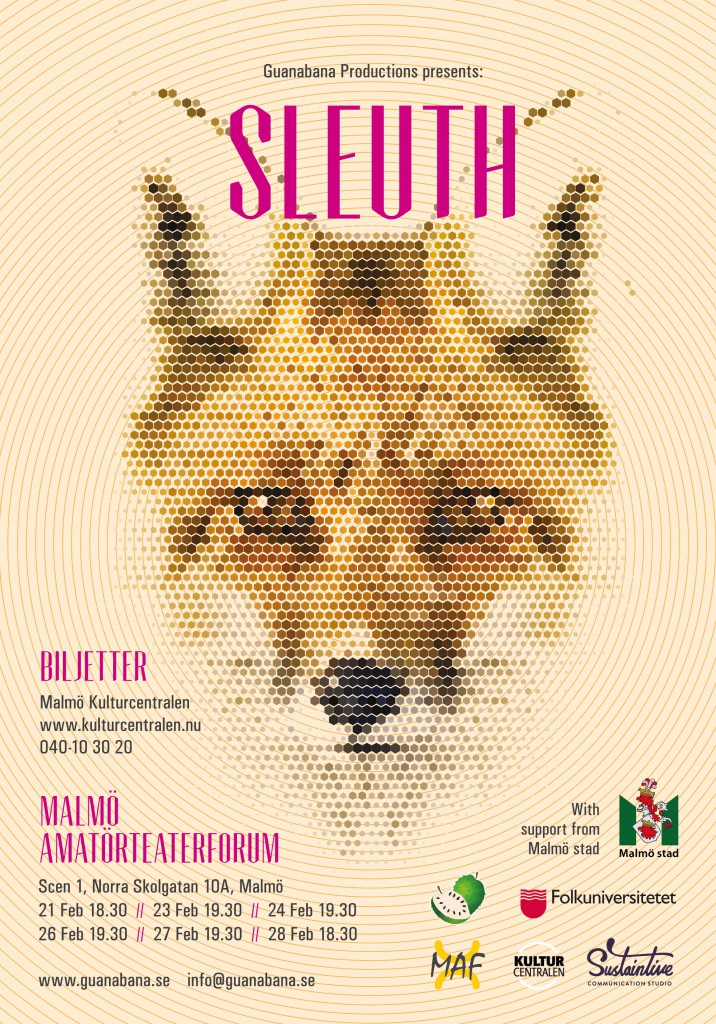 Sleuth
by Anthony Shaffer
Game-playing murder-mystery writer Andrew Wyke has found out that his wife is leaving him for a simple travel agent. He invites his rival to his manor and the ensuing battle of wits has a potentially deadly outcome. As the audience soon finds out, there is no knowing where Wyke's imagination ends and reality begins.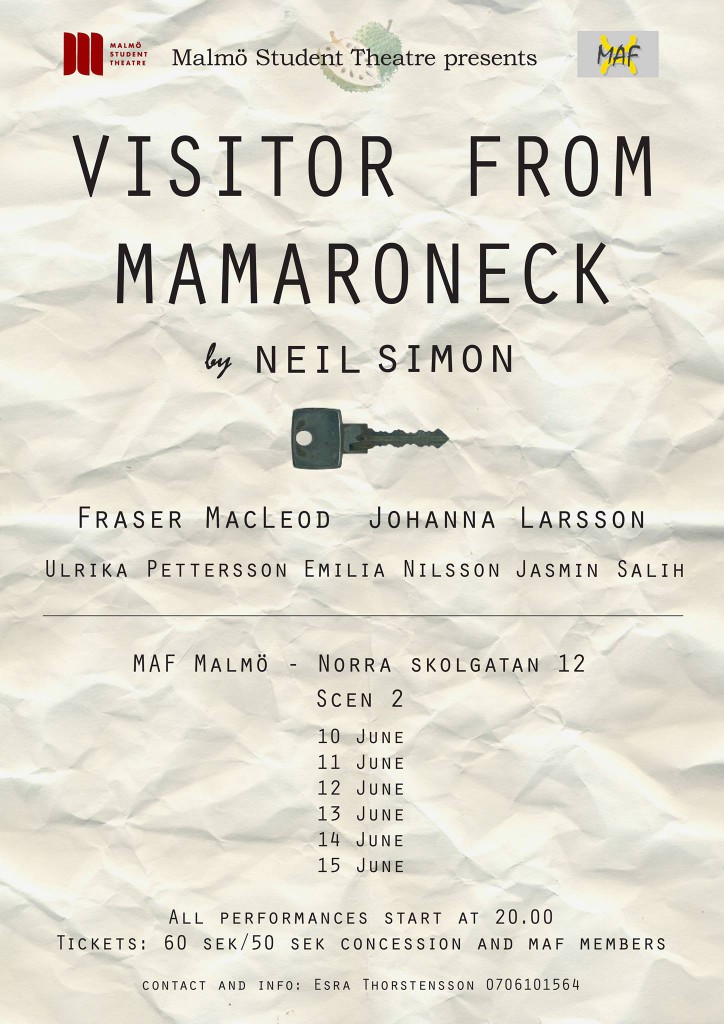 Visitor From Mamaroneck
by Neil Simon
Visitor From Mamaroneck, introduces the audience to not-so-blissfully wedded couple Sam and Karen Nash, who are revisiting their honeymoon suite in an attempt by Sam to bring the love back into their marriage. Her plan backfires and the two become embroiled in a heated argument about whether or not Karen is having an affair with her secretary.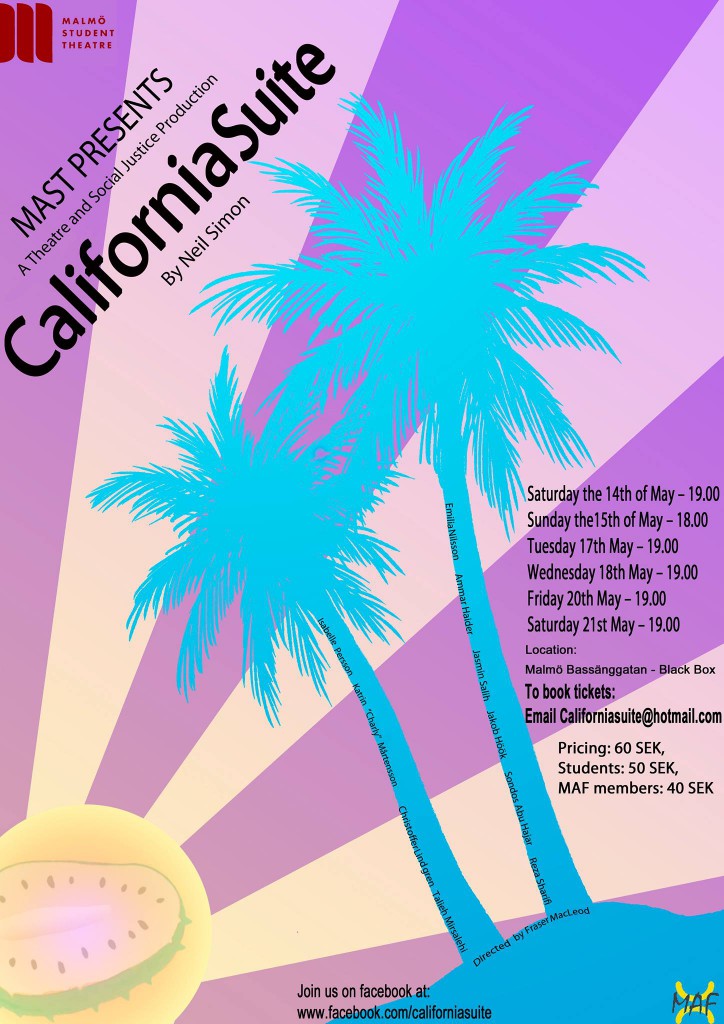 California Suite
by Neil Simon
California Suite is a 1976 play by Neil Simon. Similar in structure to his earlier Plaza Suite, the comedy is composed of four playlets set in Suite 203-04, which consists of a living room and an adjoining bedroom with an ensuite bath, in The Beverly Hills Hotel.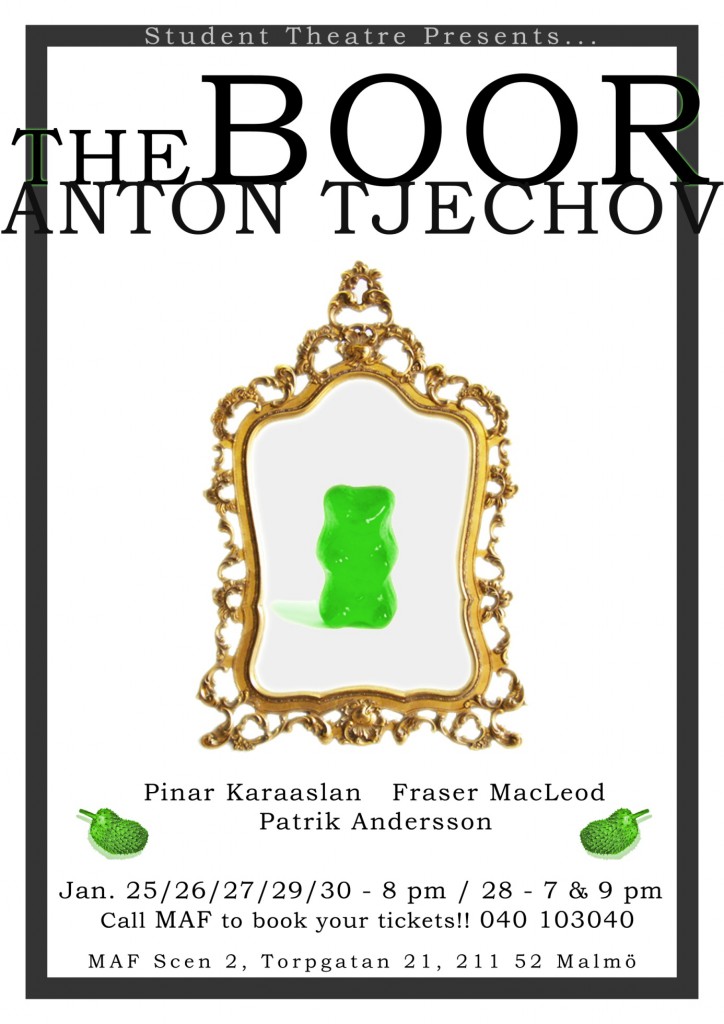 The Boor
by Anton Chekhov
She was a sensitive widow, mourning her deceased husband and he was a bullish, brutish man who would disturb her sorrow… and all because of a little money!
Enjoy watching the sparks fly in this comic masterpiece by Russia's foremost playwright. Challenging prejudice and stereotype, The Boor produces an illustration of timeless themes while keeping the tongue firmly embedded in the cheek!