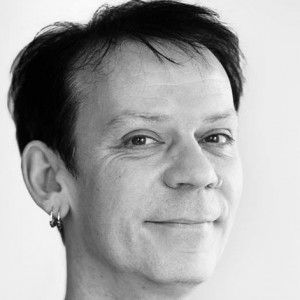 Mark Base
Actor: The Pavilion
Ever the performer, Mark began his musical career making up silly songs as a toddler in the suburbs of Montreal, where he grew up. He started playing guitar at the age of nine, and formed his first band, Crystal, when he was eleven, and they had a few good gigs at local elementary schools and parties before the other guitarist OD'd on Pop Rocks in the summer of '79.
Mark took Drama classes in high school, and joined an amateur threatre troupe when he was 16. After high school, he studied Theatre and English in college for a couple of semesters (during the second of which, he played the male lead in Christopher Durang's musical A History of the American Film), before moving to England, where he attended the Birmingham Theatre School.
Back in Montreal, Mark got a gig at a well-known Swedish furniture retailer, where he performed as a voice artist on Customer Service Phones. In 1990, he moved to London (with the same company) where he performed live semi-improv shows at The Returns Desk at their venue near Wembley. Mark is also the lead singer in a cover band called CSI: HELSINGBORG. We are extremely happy to have a performer of Mark's talents involved in our new project.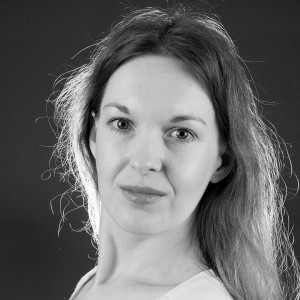 Inna Syzonenko
Actor: The Pavilion
At the age of six Inna decided to become a veterinarian, at seven she was absolutely sure of her future as a teacher. At school she dreamt about a career in journalism, the police, fashion design, translating and much more. The only thing however that was absolutely definite at every stage of her life – she always saw herself performing on stage. And finally she realized, that acting is the only one opportunity to fulfil and make all her wishes happen, as well as to live many different lives within her own lifetime.
Inna has been heavily involved with numerous school and college performance projects in her native Ukraine. In Sweden she's been working as an actress and extra in several film and TV productions. But now she has joined the Guanabana team to get back to the buzz of the stage, and is delighted to be taking part in its latest production, The Pavilion.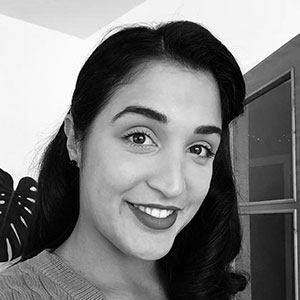 Milan Burke
Actor: The Pavilion
Active within the performing arts since the age of 8, Milan Burke has always loved being on stage. One of her first experiences with acting came at the age of eleven when she was an extra in the Harrison Ford film Six Days, Seven Nights. It was an experience that stuck with her, and she has been constantly searching for new opportunities to perform ever since.
Born and raised on the island of Oahu, Hawaii, Milan's love for drama and music has taken her beyond the stages of her home island and given her opportunities to perform in Los Angeles and New York City.
Taking extra acting courses in Sweden happily brought her to the attention of the company and now Milan is thrilled to be a part of Guanabana Productions' The Pavilion. This play is not only her first time working with Guanabana Productions, but will also be her first time performing in Sweden.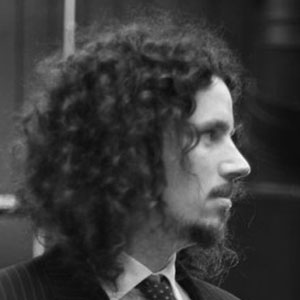 Fraser James MacLeod
Actor: The Pavilion
Fraser developed an interest in theatre early on in life, studying the theories of the art both at school and university as well as throwing himself into the emotionally challenging world of acting itself. However, it wasn't really until a reflective period post-thirty that Fraser truly started to develop himself as an all-round practitioner. After a long sabbatical from the theatre scene, a more relaxed attitude to acting, coupled with a little more life-experience, helped unlock more expressive and polished performances. Rubbing shoulders with educated and experienced actors and directors began to have a lot of positive influence on Fraser and also helped him identify his own style. Fraser has since become a fully trained drama pedagogue and he has built experience as an acting coach.
A growing confidence has enabled a move into both directing and producing with promising results and the birth of the early unofficial Guanabana projects. After having watched a great many plays in Swedish, where dialogue was not always understood by this native English speaker, Fraser realised the significant importance of a dynamic and visually intriguing set. Use of the full depth and breadth of an acting area is central to Fraser's visual philosophy. Not afraid to challenge some of society's norms, Fraser's plays have been characterised by reflections on status within the complex realms of class, gender and age. What has been key, however, to his success, are the beliefs that theatre should be accessible to everyone and that amateur theatre should still seek to exact extremely high standards.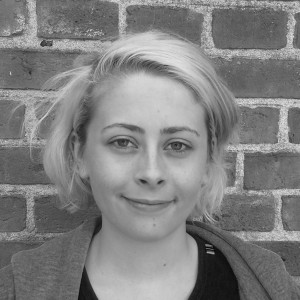 Harriet Leander
Actor: Varför ska jag lära mig det här?
Growing up in a household with parents used to the stage as actors and variety artists, it was only a matter of time before Harriet decided to tread the boards. When she was twelve she participated for the first time in a musical for the amateurgroup Scen Österlen.
Since then she has, in connection to Scen Österlen, acted in five different musicals such as RENT! and Spring Awakening. In the summer of 2013 she branched out and acted in the play Människor i Solen at Skillinge Teater. Now she has finished her last year of gymnasiet and can't see herself doing anything else in the future than standing on stage. Guanabana Productions are very happy to have her.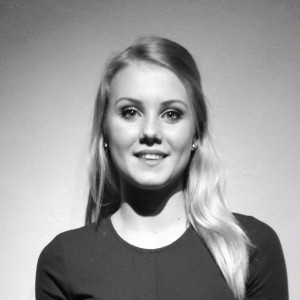 Sara Bergström
Actor: Varför ska jag lära mig det här?
Sara has been acting, singing and dancing for ten years. She started in an amateur theatre company at the age of eight and was immediately hooked. What started as a hobby became a huge part of her life and her favourite form of expressing herself. She's also worked backstage as a choregrapher and director's assistant.
After starting an education to become a musical artist she realized that it wasn't for her. Sara doesn't want to just be labelled as a "musical artist", she wants to utilize every part of herself and work creatively with others. Sara strives to get involved with the type of performances that contain something more than just entertainment, but rather something that will make you think. Guanabana Productions welcomes that initiative for the play Varför ska jag lära mig det här?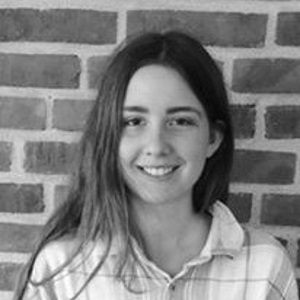 Nellie Björklund
Actor: Varför ska jag lära mig det här?
Scen Österlen gave Nellie an appetite for the stage at the tender age of six. There she has participated in more than ten different productions, including leads in Legally Blonde and Spring Awakening. The experiences she gained there have pushed her to further education in the artistic field, and she has also worked as a director's assistent.
While the feeling of performing is an enormous kick, it's not the only thing that's made Nellie stick to theatre, it's also the creative atmosphere and the wonderful people that have made her stay. Nellie particulary enjoys the experience of playing characters very far from herself, something that will come in handy for her multiple parts in Varför ska jag lära mig det här?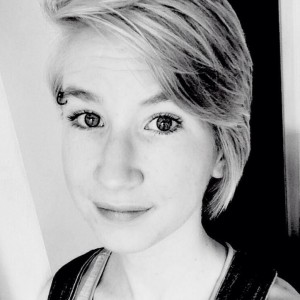 Linn Bylund
Actor: Varför ska jag lära mig det här?
Linn participated in her first musical in the summer of 2003 when she was 10 years old and after that it's been impossible to stop her. She's gone from Sandy in Grease to Van Helsing in Dracula, and uses her comedy talents and versatility to create very different characters in everything she does.
After finishing a musical program at gymnasiet she continued to act both on stage and as an extra in television. She's spent the last year in Gothenburg taking classes at the Performing Arts Studio, and Guanabana are happy to have her back in Skåne for her third turn in the play Varför ska jag lära mig det här?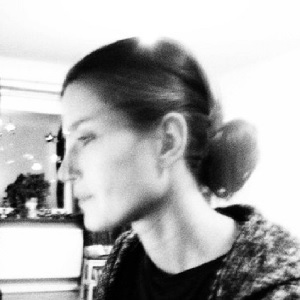 Bettina Klingenheim
Actor: Sleuth
In her mid-twenties Bettina was asked if she wanted to act in Décameron de femmes, based on a novel by the Russian author Julia Voznesenskaya. She accepted, joined a fabulous theatre group, and soon realised how much hard work is required during the process of putting on a production. But the creative process, linked with a surprising variety of feeling and emotion, made it all very intriguing. So she stuck in there and never looked back.
Upon returning to Sweden from France, Bettina has seized upon any opportunity to act and has appeared in productions such as The Bitter Tears of Petra Von Kant as well as The Maids. Working with Guanabana Productions will present her with many new challenges and we are all looking forward to this new chapter in her acting development.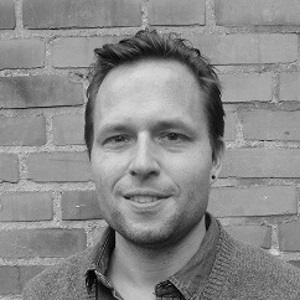 Jesper Miikman
Actor: Sleuth
Jesper Miikman started his acting career at the age of fourteen, starring in homemade B-action VHS productions. Genres such as horror, fantasy, dystopia, and comedy were all explored during those teenage years. In his early twenties he first came into contact with the theatre and acted in the comedy Le Médecin malgré lui by Molière. At university, in 2008, Jesper played the main character, Grace in Sarah Kane's provoking in-your-face play Cleansed. In 2010 he wrote, directed and acted in Kärleken Dominerar, Sånger från Brocéliànde through Partisanteatern.
Jesper has a BA in Language and Cultural Studies, and a MA in Culture Production and is currently working as a producer and actor at Teater InterAkt in Malmö, and can be seen in Malmökoden from 21st November 2014. Guanabana Productions welcomes Jesper to the fold.