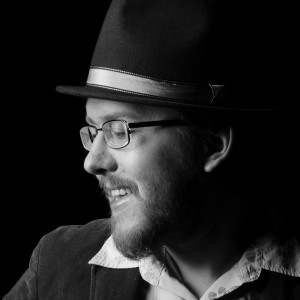 Dan started growing an interest for theatre during his years in "gymnasiet" while he was studying music. Starting out with acting in productions with a local amateur theatre company he quite soon realized that there were much more fun and interesting things to do "behind" the stage, rather than on it. Already having a keen interest in sound/audio production he took an interest in light design as well as directing. These interests brought him to Malmö and the "Stage- and Theatre Technology"-program at Malmö University where he studied the art of stage production for three years. During his time at university he produced several plays through Malmö Student Theatre (MAST) and also became a member of it's board.
As a man of many talents Dan does directing, light-/sound-design/production, scenography, set design, building, costumes and producing. Always keeping a high standard as he strongly believes that professional and amateur theatre alike should look great, sound great and be great fun to watch. Often working on small budgets he is highly experienced in making more with less, creating grand experiences and visually intriguing light and sound designs with limited resources. A key component in his work is to fully control his aspects of the stage and leave nothing to chance. Often giving the audience extra hidden "easter eggs" or secrets to see or hear but never distracting from the main focus of the play.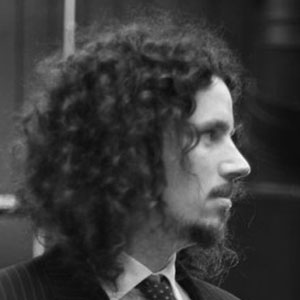 Fraser James MacLeod
Director, Actor, Producer
Fraser developed an interest in theatre early on in life, studying the theories of the art both at school and university as well as throwing himself into the emotionally challenging world of acting itself. However, it wasn't really until a reflective period post-thirty that Fraser truly started to develop himself as an all-round practitioner. After a long sabbatical from the theatre scene, a more relaxed attitude to acting, coupled with a little more life-experience, helped unlock more expressive and polished performances. Rubbing shoulders with educated and experienced actors and directors began to have a lot of positive influence on Fraser and also helped him identify his own style. Fraser has since become a fully trained drama pedagogue and he has built experience as an acting coach.
A growing confidence has enabled a move into both directing and producing with promising results and the birth of the early unofficial Guanabana projects. After having watched a great many plays in Swedish, where dialogue was not always understood by this native English speaker, Fraser realised the significant importance of a dynamic and visually intriguing set. Use of the full depth and breadth of an acting area is central to Fraser's visual philosophy. Not afraid to challenge some of society's norms, Fraser's plays have been characterised by reflections on status within the complex realms of class, gender and age. What has been key, however, to his success, are the beliefs that theatre should be accessible to everyone and that amateur theatre should still seek to exact extremely high standards.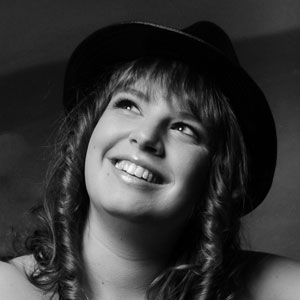 Emeli Nilsson
Producer, Director
Emeli started her acting career as a thirteen year old in a small amateur theatre group with which she performed in a variety show. That was her first time on a "real" stage and after that she was hooked. Emeli fell in love with amateur theatre and at "gymnasiet" she studied theatre and when she was around twenty she became a member of an amateur theatre association for which she has also been a board member and a leader of a theatre group for children.
During her theatre career Emeli has tried on many hats, such as actor, director, scenographer, costume designer, production assistant and producer. Working with theatre is very rewarding, no matter which of the hats you are wearing for the project and Emeli is happy to dig in to the challenges that Sleuth might present. Although working as a producer she won't do any of the more creative parts of the production, she's glad to be playing an integral part in making the project a success. The job as producer also appeals to the side of her that likes to be in control of things.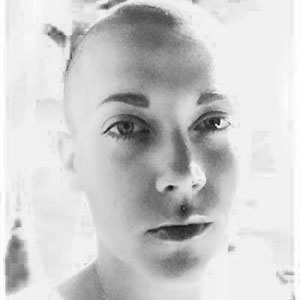 Sera Cederberg
Costume designer
At the age of fourteen, Sera had already set her mind on becoming a costume designer. Despite terrible stage fright in her teenage years (which gave her such roles as "A Flower"), Sera found herself on stage performing theatre, song and dance. Pulled between the ego­boost of performing and the exciting life behind the stage she finally came to her senses and has now worked with making theatre costumes on and off for the last ten years. Sera's love for her art has taken her to the UK where, on completing her National Award in Art and Design studies at City College Brighton and Hove, she gained a distinction. She has also studied Tailoring and Directress at Malmö Tillskärarakademi (Academy of Tailors and Cutters).
A central part in her costume design philosophy is to always have traces of a deeper background story than that which directly meets the eye. By infusing a great interest in fashion and materials with thoughtful personal and political reflection, Sera creates costumes which leave the audience something to cogitate on. She believes in constant artistic development and has continued to form her own style in her designs during her most recent projects, working with Partisanteatern and through MAST with Guanabana Productions' Visitor of Mamaroneck.
Sera has also developed skills within theatre make­up and she shows a great ability to further stylise productions through clever use of props and colour schemes to compliment her costume design. At Guanabana Productions we count ourselves very fortunate to have someone of Sera's talents available as one of our core members.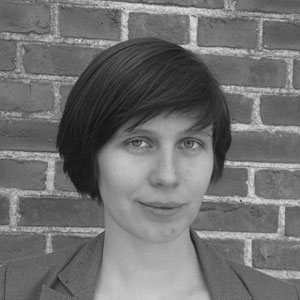 Paula Brante
Director, Producer
Paula has performed many roles within the theatre world as an actor, director, writer, producer and drama teacher. She started acting at the age of eleven, and moved into directing as an eighteen year old. After working for a few years at Scen Österlen she moved on to freelance at Spegelteatern in Stockholm and Malmö Student Theatre. Thereafter she founded Partisanteatern and piloted their first project which ended up at Scenus, a national ATR festival.
She sees theatre as a way of commenting on society as well as having a damn good time. She loves dynamic, movement driven drama, music theatre and breaking the fourth wall. Her next project will most likely be a horror story.
Paula certainly does not stand still and has developed her skill set through studying Educational Drama and Theatre Science which has helped her achieve a bachelor at Teaterhögskolan in Malmö. Since then she has taught acting at Folkuniversitetet and is currently working with youth culture development in Sjöbo.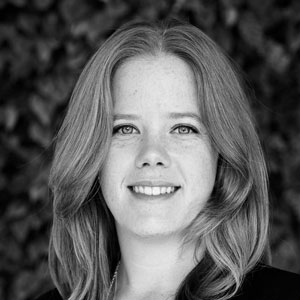 Larissa Kaplan
Scenographer
Larissa has had a passion for design and construction since a very early age. Growing up she was surrounded by creative people, including her mother who was constantly starting new projects around the house and completing them almost entirely by herself. So it was no surprise when Larissa decided to go to school to become an architect. After completing her 5-year Bachelors degree from Cornell University in the US, she took a job with Skanska which eventually lead her to Malmö.
Since moving to Sweden, Larissa's focus has been on environmental certification work with Skanska but she has recently changed her focus back towards architecture. In her spare time, she has completed a few sedum roof designs around Malmö; most notably her terrace design for Skanska's old office on Drottningtorget which won the Scandinavian Green Roof Award in 2011. Now she has decided to try her hand at stage design and is looking forward to seeing the fruits of her labor come to life in Sleuth.